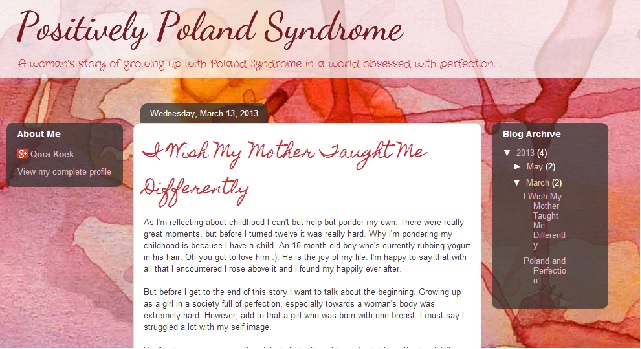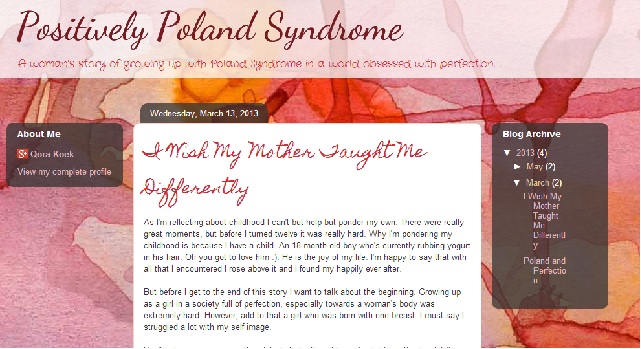 A few weeks ago we featured a post on a new blog about Poland Syndrome. We asked our readers to comment on this brave souls wonderful contribution to our understanding about living with Poland Syndrome. We're delighted to bring you the following comment from this courageous lady's blog……
I will continue writing. I became somewhat discouraged when I barely had any views and became unsure what to write next. Thanks for reading I will continue to share my story.
In fact everyone who left comments has inspired her to keep writing. So a big ask once again….. please can you visit her blog and take a few moments out of your day to read her newest posts. There is definitely a story to be told here and one that should be heard. Thanks to all our readers who stopped by last time and we hope to feature our newest found friend very soon.