Welcome to our site and stay a few minutes to take a look around.  There are many children born in the UK and across the world with a rare syndrome called Poland Syndrome.  Very little is known about Poland Syndrome and it's hard to find the right people in the know in the medical community.
At PIP-UK we want to change this situation and make sure people get access to the right information for them, at the right time! Our blog has videos on all sorts of things like how to tie shoelaces. There are stories which demonstrate that Poland Syndrome should not hold you back from anything!
Our Plans
PIP-UK is working hard to improve the lives of people living with Poland Syndrome.  We want to become a centre of excellence for everything related to Poland Syndrome. To see more detail download our PDF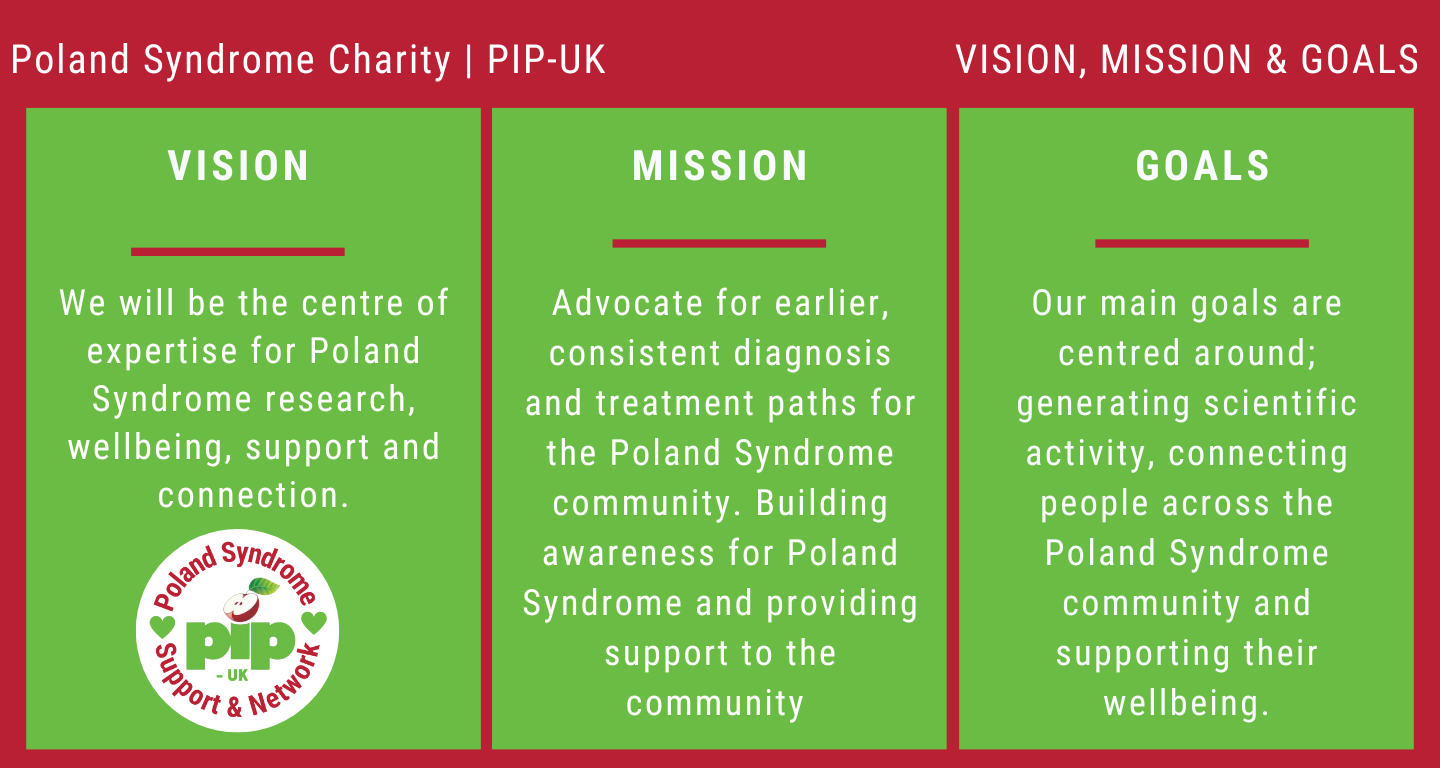 What is Poland Syndrome? 
Poland syndrome is an asymmetrical syndrome in that it affects one side of the body. The main aspect of Poland Syndrome is an absent chest muscle on one side. Although this can extend to under developed rib cage (on one side) and webbed fingers (or missing digits) on one hand.  The degree of severity of Poland Syndrome and it's symptoms differs between people but thankfully for the majority of people it is not life threatening. Poland Syndrome is often not diagnosed at all. In fact since the inception of PIP-UK we have come across many stories of people who were well into adulthood before they even knew they had Poland Syndrome. We want to change this situation and so we set up PIP-UK to raise awareness of Poland Syndrome. To get in touch with us drop us a line using our contact form.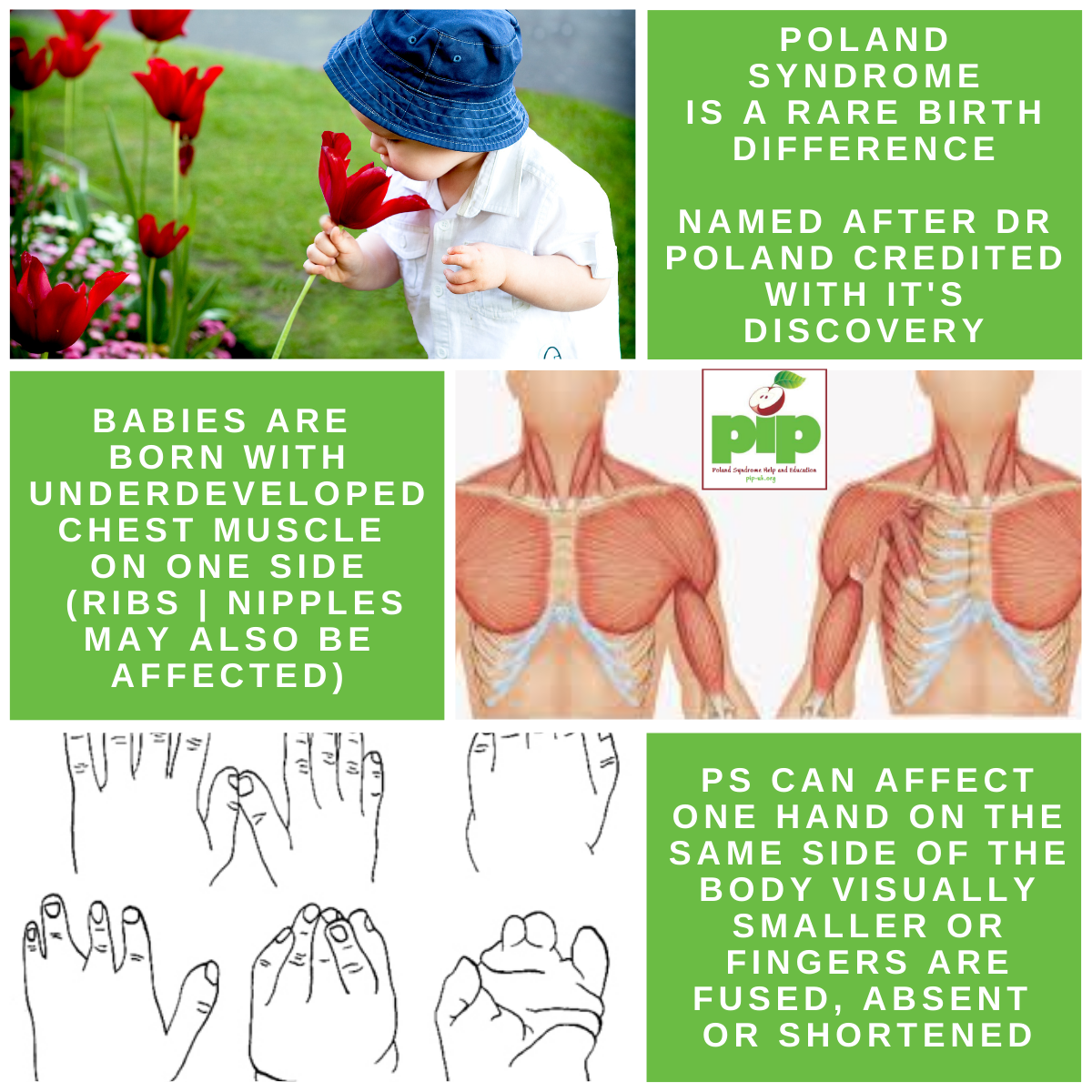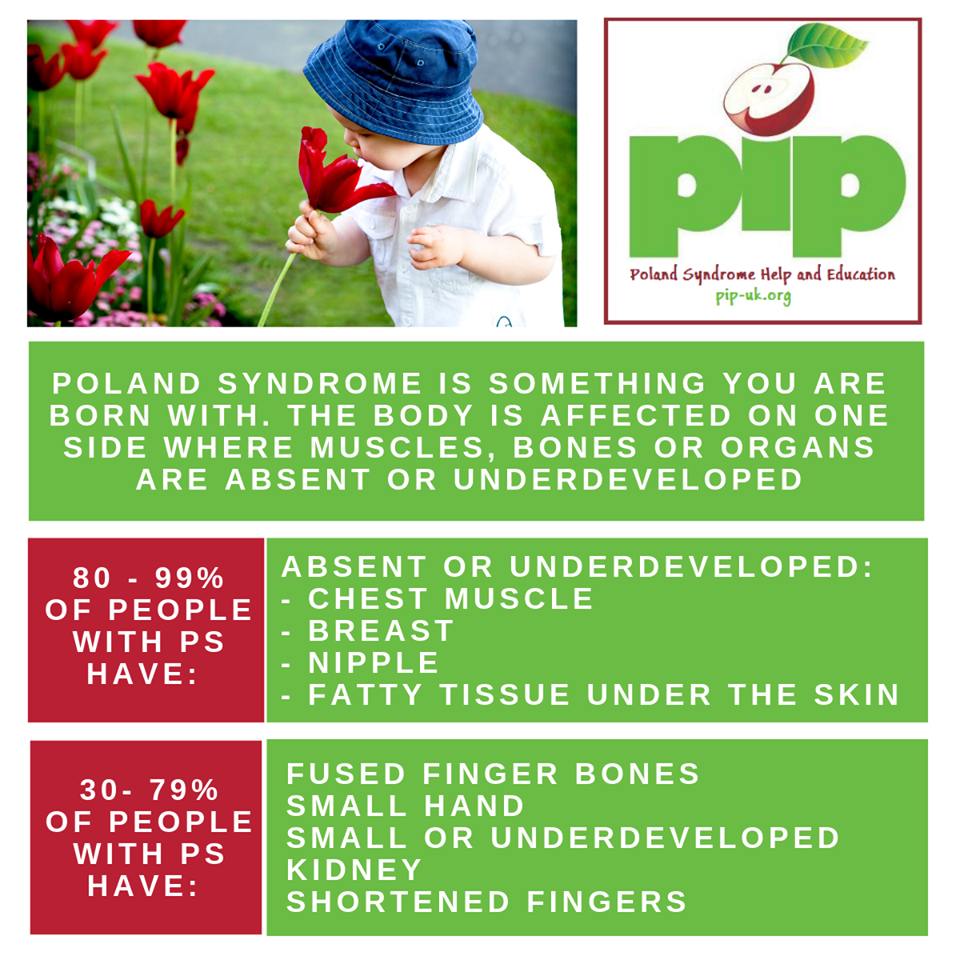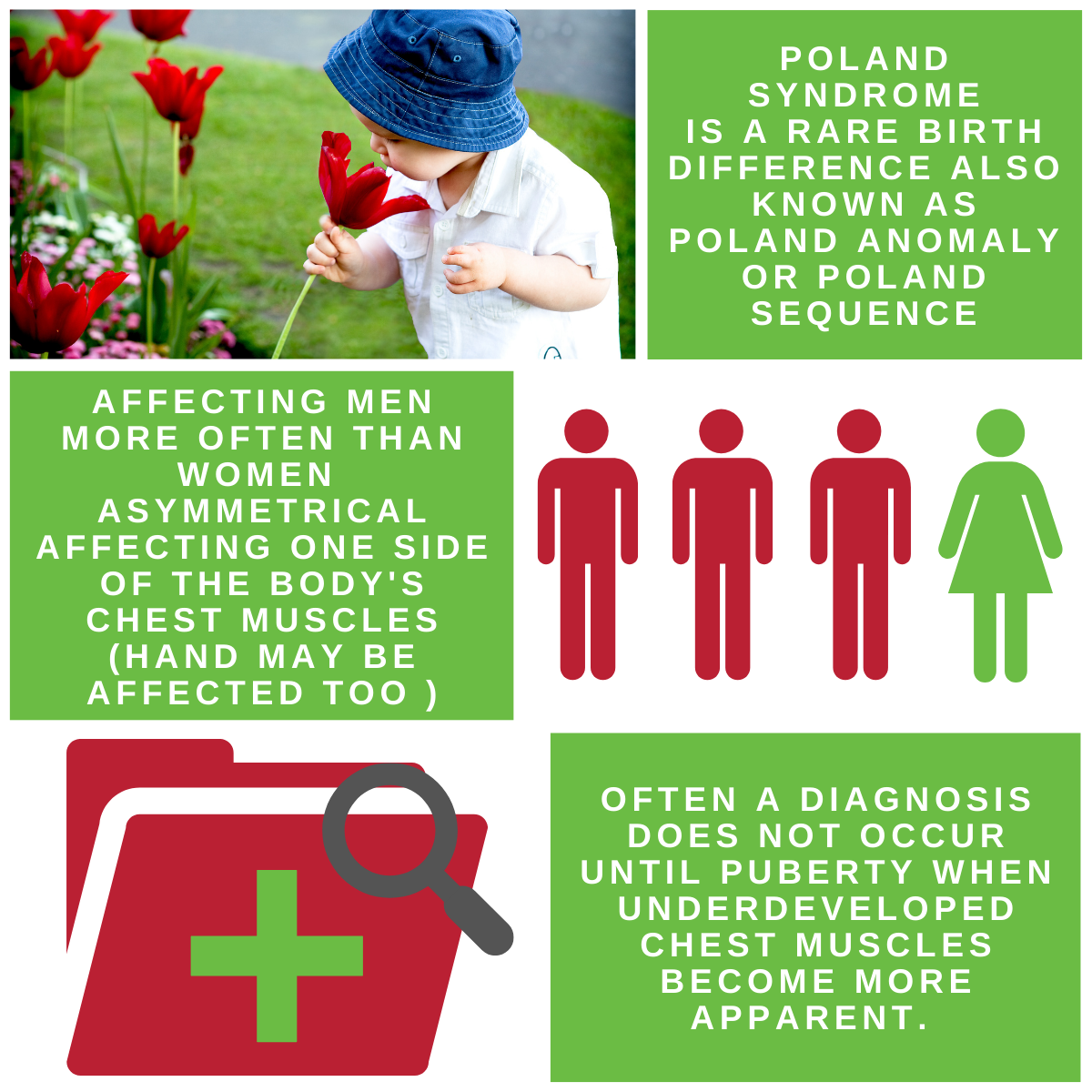 You Can Support Our Charity to Continue to Grow in FREE Ways
Click on the images below to support PIP-UK in 3 easy and free ways. Or you can find out more about each option by going here