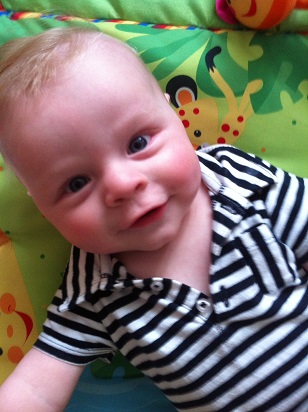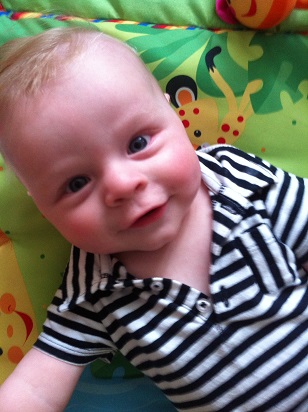 Finding out your newborn has Poland Syndrome can be a bit of a shock. When we set this charity up we wanted to support parents who have found themselves in just this situation. A few months ago we were delighted to hear from Rio. Who had this to say on finding our site:
"I wanted to thank you for setting up this website, it was a shock to have the diagnosis this week as we had never heard of the condition. To read about the experiences here makes me feel much more reassured that Harvey is a special little boy who just happens to have Poland's Syndrome :o)"
Like lots of parents Rio had many questions. She was looking for answers and reassurance. We were really pleased when Rio contacted us and heard that PIP-UK had helped in some small way. We've continued to offer support to Rio and her family. Recently we asked Rio to share Harvey's story with us so we could share with all of you. Thankfully Rio agreed and we can share another experience to help other parents out there. So without further ado … read on and find out what happened:
"Our son Harvey was born in February 2014 by emergency caesarean after a dramatic labour and nothing different about him was spotted by the paediatricians or midwives in the room. It was my husband that spotted that Harvey's right hand was smaller than his left which although was a shock we were just pleased that he had been born safely!

Harvey had x-rays when he was a day old which was a little daunting, a few weeks later he had a heart scan and an appointment with a plastic surgeon. When Harvey was 7 weeks old we had the diagnosis of Poland Syndrome and we were relieved that 'that was it' and there are no underlying health issues.

Harvey is a very cheeky happy little boy, everyday he is up to something new and having Poland Syndrome hasn't stopped him from doing anything.

Harvey has occupational therapy appointments to help him use both hands equally and next year Harvey will have surgery on his hand to remove the webbing that he has.

For Harvey having Poland Syndrome makes him unique and as he grows up we know he will achieve everything he wants to!"
It's important for us to share these stories. We know around 2-3 babies a month are born in the UK with Poland Syndrome. But we also know many babies don't get diagnosed until later in their childhood, some people don't even find out until they are adults as we have discovered. Poland Syndrome is a rare birth differnce affecting one side of the body. The hand on the affected side will appear smaller, there maybe webbed fingers, missing digits or fused fingers. The muscles or ribs on the same side can be affected too which is why it's important to get further tests completed.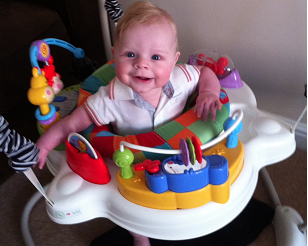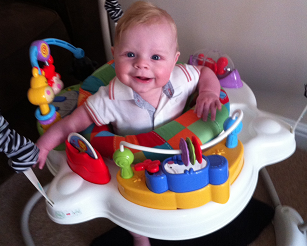 Harvey doesn't have any other underlying medical conditions as Rio said. But this is not the same for everyone. There are many associated conditions with Poland Syndrome and it's important to get the right diagnosis.
Poland Syndrome is also known as "Poland's Syndrome", "Poland's Anomaly" and "Poland's Sequence" among other variations. "Poland" is in reference to the doctor who first made the connection to various patients realising there was a commonality between them.
Thank you to Rio and Harvey for sharing your story with us. We look forward to hearing more about your adventures as you grow. If anyone else would like to share their story please do send it to use pip.charity@gmail.com