Mario Padovani is a musician we have spoken about many times here at PIP-UK. In deed he was one of the first people we met from across the pond with Poland Syndrome. He recently posted this story on Facebook and we thought it so poignant that we wanted to share it with you: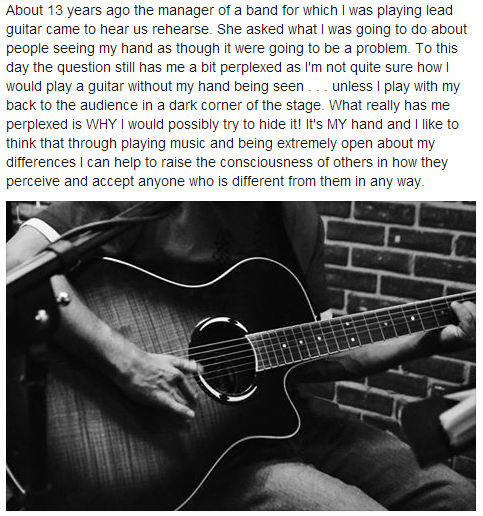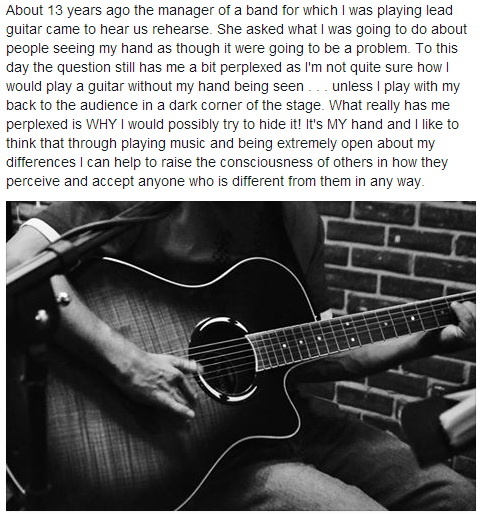 A few days later elsewhere on Facebook a member shared another story which just goes to show it doesn't always get noticed that you have one hand smaller than the other if you have Poland Syndrome:
A friend of mine who I have known about a year, who I've gone to dinner with, out on the boat with several times etc, came to me the other day and said he had heard someone mention something about me having one hand smaller than the other. He came to me and said " man I haven't noticed that since I've known you , wow". Just shows that if you don't make it a big deal, nobody else will either …
Be confident in who you are and take a leap of faith that people don't really notice unless you point it out. If they do, simply explain "oh yeah, it was just a birth difference I was born with, no big deal" or something similar. People will be happy with short explanation to fulfill their curiosity and move on.