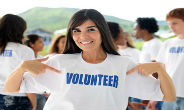 During our recent training in Chester, we took some time to focus on our volunteers, what they have done to help us get where we are today and how they can help us achieve our goals.
Firstly, we would like to thank all those people that have given their time and donations over the last year or so. People have helped out on our charity sales, donated cakes/books/wine/handmade goods, ran a 10K (or 3 Liz), put on a quiz night, donated toys and so much more. We are so grateful for each and every person that has helped and supported us since we started. We will be sending a little Christmas thank you to all those wonderful people.
PIP-UK still has a long way to go and we always need you help, so if you would like to volunteer for us in 2013 then get in touch. You can leave a comment here or e-mail me sam.pipuk@gmail.com and I can send you a short application form so you can tell us a bit more about what you would like from your volunteering experience.