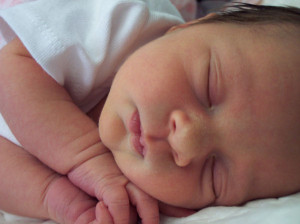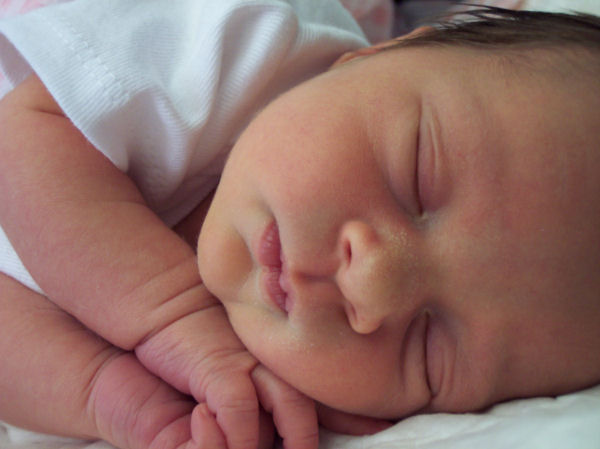 My baby brother was born on the 25th September 2015, the day I finally became a big sister. I remember finding out about his condition [Poland syndrome] and feeling sad yet proud to be his big sister. Not knowing what the future held and the difficulties he may face. I remember seeing his small, cute and webbed hand and wondering how this happened and how it would affect him. I never really noticed anything about his chest even after I was told. Yet me and my stepdad took him down for a scan on his chest as soon as he was born. He sobbed a little on the scan when they unwrapped him but he was okay after he was wrapped back up and taken to the room where my mum was.
The night my baby brother was born I didn't want to leave the hospital.  I loved being a big sister and knowing he had a condition made me feel more proud of my family and my brother himself for keeping strong.  I looked up what Poland Syndrome was that night and tried to educate myself so I could maybe help in his future life.
After a few weeks my brother developed but his affected hand didn't this made me sad to see that it was staying small, but I knew it would grow after the operations we were told he would be having.  I could see he was a cutie and would prove us all wrong.  I was worried he wouldn't hit his mile stones for example sitting up, crawling and walking.
It came to the stage of sitting up independently!  The amount of times we all had to sit the cheeky monkey back up is unreal.  He would watch us sit down and throw himself on the ground and laugh.
This was highly un-amusing for the three of us who had to keep sitting him up at the time but I guess it is rather funny looking back.  When my brother finally learnt to sit up by himself it was great.  He was only 4 months old. When he went to tumble he would use both his hands, including the affected one, to support himself and sit himself back up again
It was my Nanas 60th birthday,  we had got her a long fluffy rug and my brother used his hands and shuffled along the rug, pulling at the hairs of the rug to pull himself along. Not long after my brother proved me wrong.  He achieved what I thought was very unlikely to happen, he crawled and was only 6 months old. I was so proud, so happy.  At first he crawled backwards but then he discovered how to move forward and before we knew it he was faster than a whippet!  Around this time my brother joined a local play gym that was held once a week,  here my brother and my mum worked with the ladies at the gym to develop his upper body strength using a range of fun obstacles. I attended one of the sessions and he loved it.  The people there were so nice and really helped my brother he developed massively from gym and continues to go, on a weekly basis.
My brother at a young age developed a character.  Not long after joining the gym my brother started becoming more like a little boy, he dances, well shakes his head to the music.  He uses his little hand and sticks hoola hoops on his thumb and eats them off it laughing.  He loves playing peek a boo and finally he loves causing mayhem in the house.
At about 10 months old my brother started to walk.  Again he started slow but now he's running all over the place.
Now he's walking he can climb the stairs so now we have had to place a number of baby gates in different locations in the house to prevent him from hurting himself.  He uses his hand the best he can with day to day activities he does become frustrated when he tries to use it and can't always manage but we encourage him to use his good hand more
We refer to him as NEMO as in the fish from the film 'Finding Nemo', as Nemo had a little fin and that's why his dad was so protective.  But it never stopped him achieving anything. And this is how we see our Nemo!!
We are currently waiting for a date for his first operation on his hand. The surgeon is unsure how much movement there will be in his fingers as they are so tight at the minute ,  but we are hopeful and whatever the outcome he will always have our love and full support.
Due to the lack of knowledge I had of the condition when my brother was born.  I have decided to organise an awareness evening at my local guides group and raise some money for the charity, PIP-UK,  doing a fundraiser.
I will keep you all posted on my brothers journey
Signed: Nancy – big sister to a very special little boy
Thank you Nancy for sharing such a loving and warm story about you and you brother. We look forward to reading the next episode. Happy 1st Birthday to your brother for September 25th from everyone at PIP-UK.