Living Well with Poland Syndrome – Free Course for Young People
Introducing our new FREE course for young adults living with Poland Syndrome in the UK.  Open to anyone aged 16 – 25 years of age.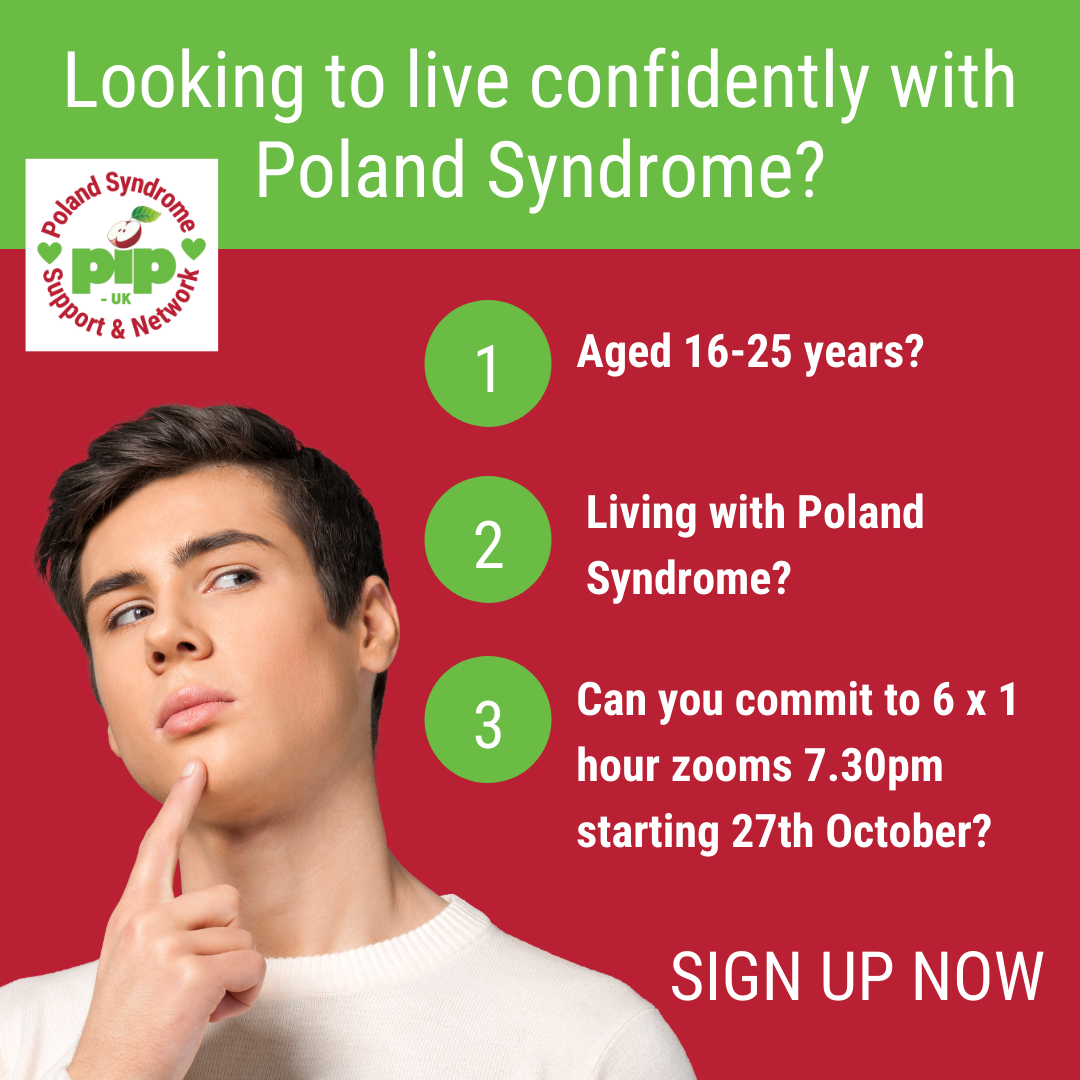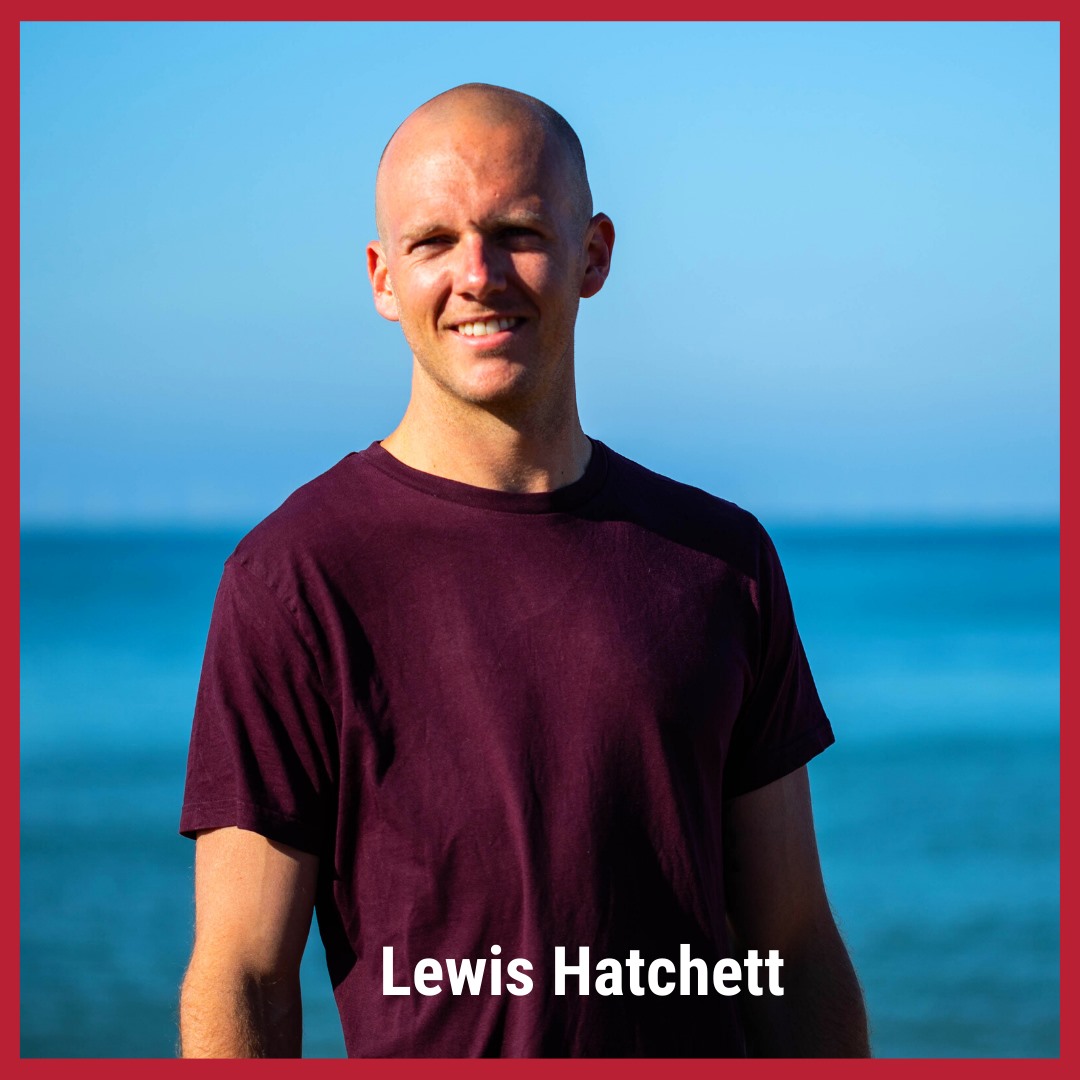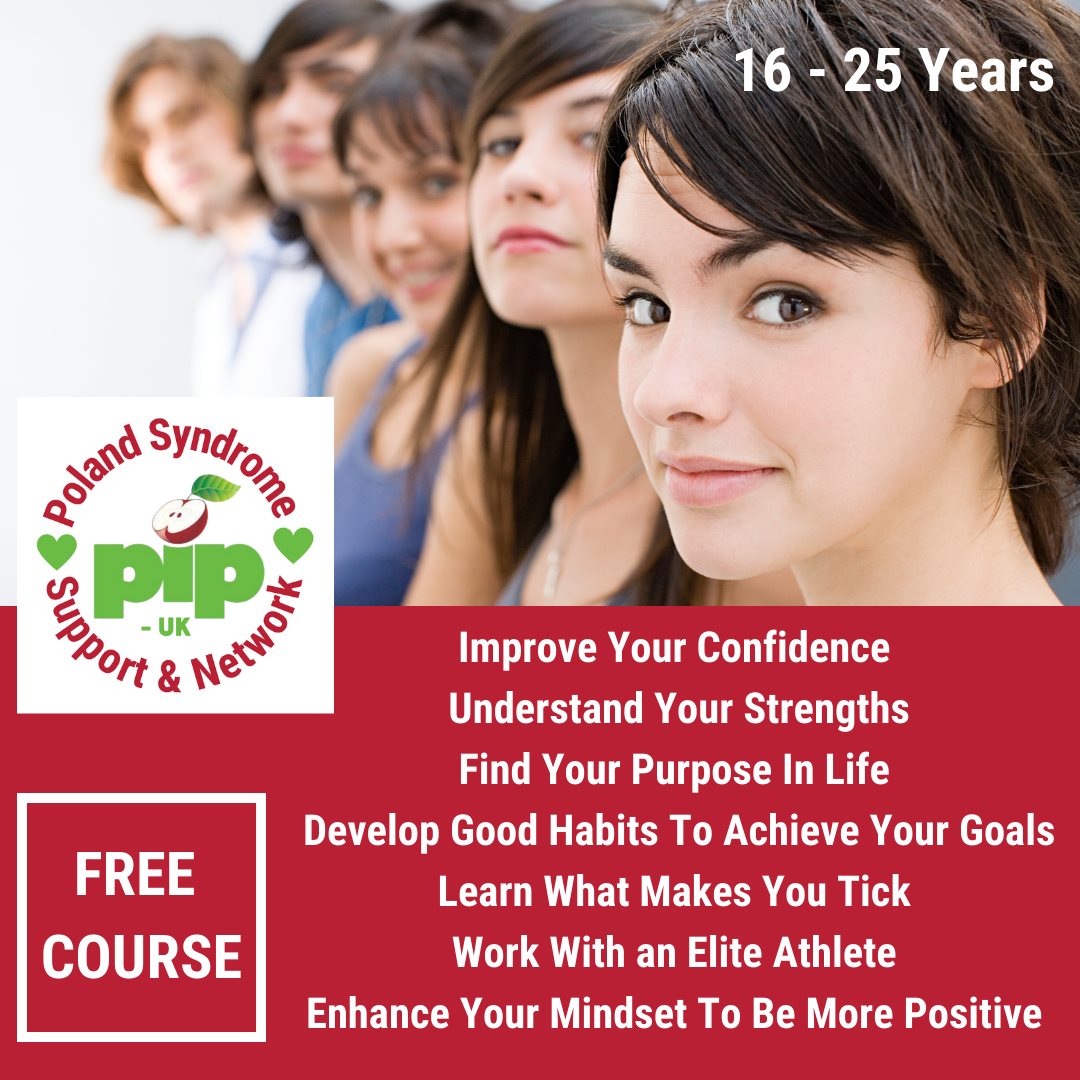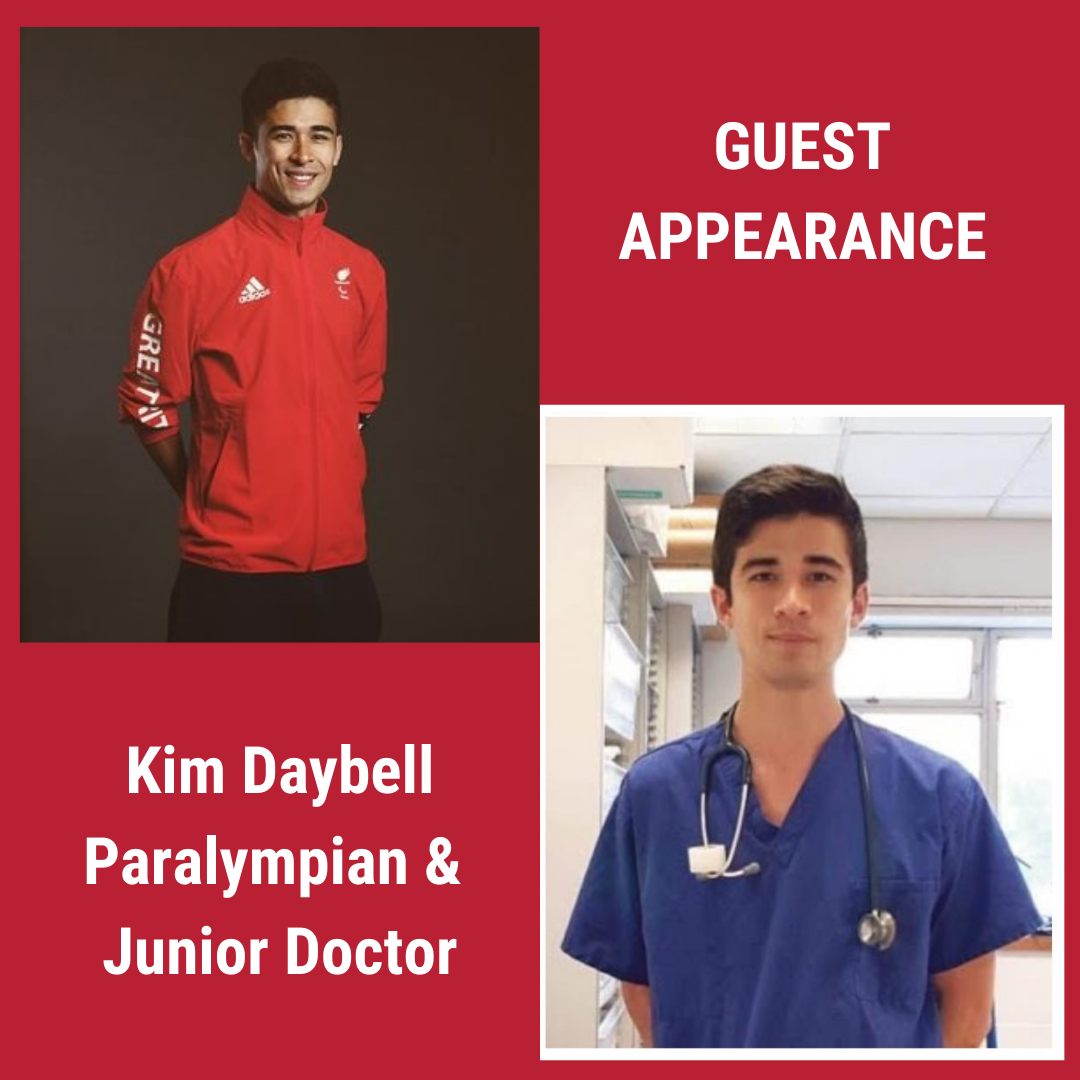 Listen to Lewis explaining to our CEO Sam about what to expect from the course. 
Led by one of amazing ambassadors Lewis Hatchett. Lewis has Poland Syndrome and for many years was a pro-cricket player. Lewis will be sharing his experiences and obstacles and how he overcame them. Plus you can expect an impromptu visit from Kim Daybell, Paralympian and junior doctor who also has Poland Syndrome.
The course is over 6 sessions held weekly via zoom from 27th October 2021 – 1st November 2021 between 7.30PM and 8.30PM (GMT). An outline of the course is below: 
💚 Week 1: Build Confidence
💚 Week 2: Understand Your Strengths
💚 Week 3: Learn Techniques to Help With Mental Health
💚 Week 4: Physical Conditioning and Breathing Exercises
💚 Week 5: Learn Techniques to Ground Yourself in the Moment
💚 Week 6: Recap and Reinforce Techniques Learned
Watch this 10 minute interview with our CEO Sam Fillingham to learn more about the programme and what it will mean for young people. 
Our thanks to Becky Field from Westfield Coaching for being our interview host.