Aimee Lax wrote to us a few weeks ago asking if she could run for PIP-UK at the Cheltenham Half Marathon. We said yes of course!
This is why Aimee wanted to run for PIP-UK
"My little nephew has Poland Syndrome. It is a mysterious condition so more money and research is needed"
Aimee completed her run this weekend and managed to get a personal best time! Aimee also raised a fantastic £225 for PIP-UK in the process. We are very grateful. The money Aimee has raised will help us continue our work.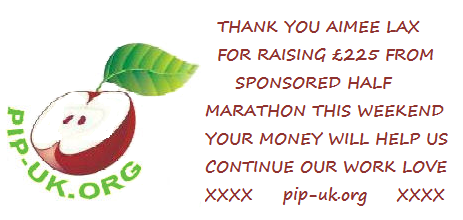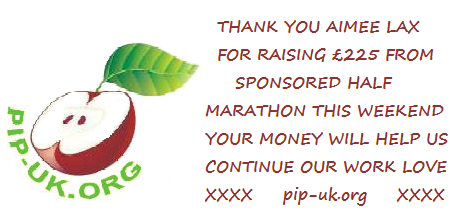 If you're visiting us for the first time today Poland Syndrome is a rare birth difference which is estimated to affect 2-3 babies born in the UK every month. A child may have missing fingers, webbed fingers or fused fingers on one hand. There may also been chest muscles missing or under developed on the same side. Fortunately Poland Syndrome in most cases is not life threatening. However, very little is known about this birth differencet and research is needed.
Some adults are reporting back problems which they believe is directly linked to their Poland Syndrome. At the time of writing most doctors are not seeing a connection. We also know there are other symptoms / illnesses connected to Poland Syndrome causing people some problems. We need to make sure we understand Poland Syndrome and how to help people be well.
Poland Syndrome is also known as Poland's Anomaly, Poland's Sequence, Poland Syndrome and Poland's syndactyly.