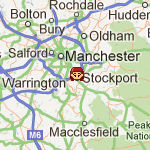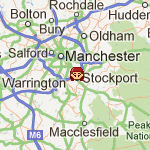 Poland Syndrome is rare. At PIP-UK we're on a mission to spread the word on Poland Syndrome and to share experiences. We have a guest map where you can leave a pin and tell us where you're from. We so often here from people who think they are the only ones with poland syndrome. We want to let people know they are not alone. So please do share with us where you are from.
All you have to do is click My guestmap you can choose your own name or a nickname. You don't have to leave any other details than that but we would love it if you would leave a marker. Poland Syndrome community is global and we know you are out there!
If you are interested in contacting other families, sharing your story or just want someone to talk to we're here to help. Drop us a line via our contact us page or give us a ring! PIP-UK was set up to help educate and support individuals with poland syndrome and their families and friends. No question is too small or too big. We will help in anyway we can.