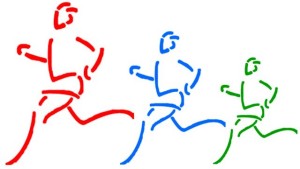 Team PIP-UK is getting ready for the Stockport 10K legacy event at Woodbank next Sunday. We will all be there to cheer our wonderful volunteer runners who have spent the last few weeks raising funds for PIP-UK.
PIP-UK is a charity completely run by volunteers and good will. Our aims are to educate people about Poland Syndrome and share experiences so people have a place to come to find out more. We couldn't do this if it wasn't for our dedicated volunteers and supporters.
Next Sunday is a chance to get out in the sun (hopefully) and support our runners as they race round the park sporting our PIP-UK t-shirts. Last year it was a very proud moment seeing the team lined up wearing our team tops! So if you're local then pop down to Woodbank for 11:00 am and look out for our logo. Come over and say hello. Don't be shy we would love to meet you.
If you're visiting our site today from across the world, then please leave some words of encouragement to our runners below!