Poland Syndrome winter gloves are not easy to come by. We know a few people have been looking for something suitable for the coming winter months. We met Mitts That Fit last year and encouraged a few of our followers to give them a go. Michelle tells us about Mitts that Fit and how her organisation can help you get some Poland Syndrome winter gloves.


My name is Michelle Strehl and I lost two fingers on my right hand in an accident when I was four years old. I was never able to find gloves that fit correctly and it wasn't until many years later that my knitting abilities finally allowed me to make gloves for myself.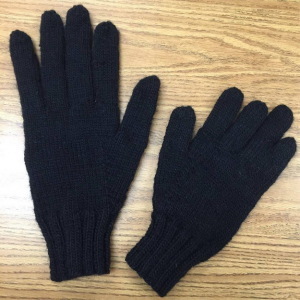 I started Mitts That Fit in January 2013 as a personal project, out of a desire to provide gloves to people who couldn't find them otherwise. I could not have predicted how popular they would be! In January 2015, my childhood friend Claire Ashmead offered me her knitting services and since then, we have produced over 50 pairs of gloves for people with Poland Syndrome, symbrachydactyl, ectrodactyl, and Amniotic Band Syndrome.
Gloves can be ordered by sending pictures of both hands next to a ruler to our email mittsthatfit@gmail.com. We use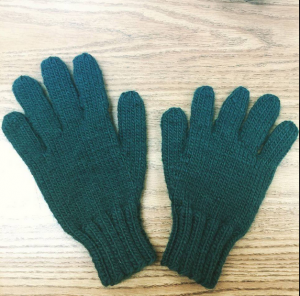 these photos to get measurements to create your custom gloves so please be sure they are clear! Gloves take 4-6 weeks to make as Claire and I both work other jobs to support this project. If you are ordering from outside the United States, please allow another week for shipping. All gloves are done by donation with a suggested minimum of $20 (£15 for UK or 20 Euros), which covers materials and shipping. This allows people to pay what they can so no one misses out on custom gloves simply because they cannot afford them.
Mitts That Fit is made possible through cash and yarn donations by our supporters. Cash donations can be made through the "Donate Now" button on our website or to the PayPal account associated with our email address.
Yarn Donations should be sent to: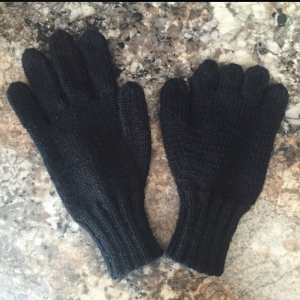 Mitts That Fit
C/O Michelle Strehl
1080 Evergreen St
Fairbanks, AK 99709
USA
All the pictures of gloves in this post were made for people with Poland Syndrome and you can see their all different. Custom made for each individual set of hands. You can follow our work on our website and Facebook Pages
Thank you Michelle. Doesn't that sound great? And all those gloves they've already made, wonderful! Plus we love their tag line "Mitts That Fit – Unconditional Acceptance"