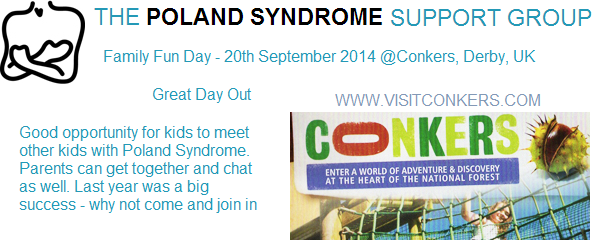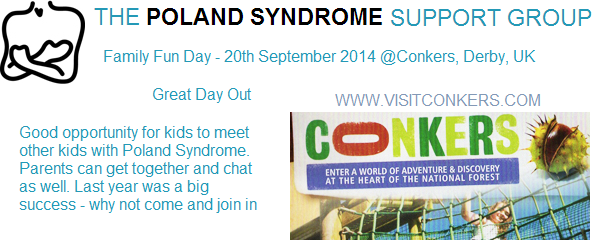 Family fun day with our friends at Poland Syndrome Support Group (PSSG). PSSG is a UK based charity offering support, advice and information to anyone with Poland Syndrome and their families. Our primary objective is to provide a network of support for anyone who finds their life affected by Poland Syndrome. They have a Facebook Group closed to general public but only to protect the information shared within the group. Anyone can join who has Poland Syndrome themselves or friend/family member they support.
Conkers is a great day out for all the family. There's plenty to see and do. The PIP-UK team attended last year and we had a great day. The food at the Cafe was good and reasonably priced. We even took a ride on the train around the park.
The activity centre inside has plenty for kids to do. So if there's a shower or two (we had this last year) there's things inside for kids to get involved with too.
We recommend you come down and join us. We'll be there too, so do come seek us out and say hello if you decide to join us for the day.