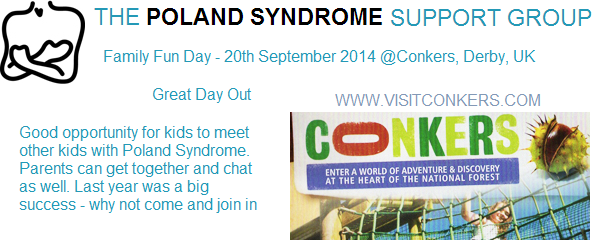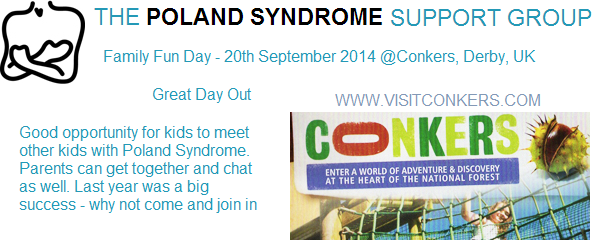 The details have been released in PDF format for this event which you can read to learn about what is going to happen on the day
"Poland Syndrome – Family Day Out by PSSG (Poland Syndrome Support Group)"
The PSSG have their own website and Facebook group . The Facebook group is very active and a great place to get some support and advice from those who have been there. The group consists of parents of children born with Poland Syndrome as well as adults who have grown up with it.
The PSSG family day out  is great for the kids. It encourages them to talk about their differences with peers and older kids. They also talk about hospital visits and other things. It really helps them out.
For parents its a chance to learn, to watch and to be inspired. The parents have a good natter and get a chance to ask questions to other parents face to face.
We recommend this day out for all the family!