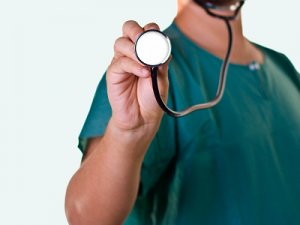 Since PIP was born in 2011, we have been working hard to join forces with the medical world to try and build relationships that will make a difference to Poland Syndrome in the UK.
PIP have been working with other European organisations for a few years now and they are heavily involved with the medical profession and they work very closely together, and they have been helping us to do the same.
With the international medical conference taking place next year, over Christmas and New Year, I was determined to finally get us contacted with the medical profession. I tried every social media option, and connection that I could think of.
This January we finally had the breakthrough we had been waiting for. Our friends at EDRIC set out a message on our behalf and we quickly received a response from BAPRAS. They were eager to get involved and put us in touch with Professor Paul McArthur, a hand surgeon based at Alder Hey, Liverpool. I couldn't quite believe it and I am still in shock now! I spoke to Prof McArthur and we arranged a meeting a few weeks later. It was too short notice for anyone to join us on our Genoa trip, but knowing that we now had that link to the medical community meant that we would could go to Italy knowing we could represent the UK for both support and medical aspects of Poland's Syndrome.
The meeting with Prof McArthur was great, he gave us some helpful information to take to Italy about the UK's latest Poland's Syndrome medical updates. We hope to meet again soon and we look forward to working in partnership with BAPRAS on the conference next year as well as many other projects in the future.
This is a major step for our small charity and we hope it will go a long way to creating a more cohesive and informed Poland's Syndrome community in the UK.