Parents Information Portal (PiP)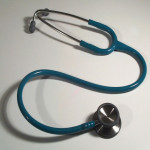 We are actively seeking medical professionals who specialise in rare syndromes to contact us and register so we can help families get the best support available. Please use the contact us section to let us know your name, where you are based and which syndrome(s) you can help our families with.
We also want to come and tell you and your colleagues about Poland Syndrome. We are seeking to attend seminars, conferences, lectures or small tutorial groups. We really want to share our experience and knowledge to help practitioners to recognise the group of anomalies which constitute to the syndrome and hopefully improve diagnosis.