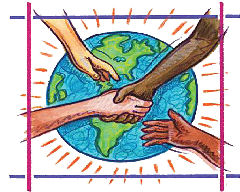 First off we say "happy 4th July" to our American cousins! In one month from today on 4th August 2013 PIP-UK will be gathering at Woodbank in Stockport for the Legacy 10K race. We have quite a few runners signed up for Team PIP-UK and it's sure to be a great day. There's still time if you want to join us you can find out all about the race here.
PIP-UK is a charity run completely by volunteers. We get no grants and no government funding. It's just a small group of passionate individuals dedicated to raising awareness about Poland Syndrome and sharing experiences. You can help us by making a small donation via our PayPal account. Anything you can spare will be gratefully received.
By the way you don't need to have a PayPal account to send us money. All you need is debit card or credit card.