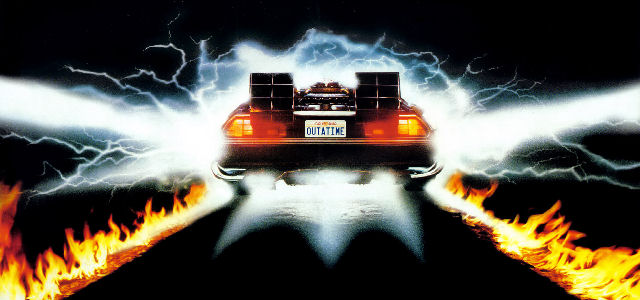 This week we have been posting about the journey of PIP-UK and our mission to spread awareness about Poland Syndrome to every person in the UK. Today is our last day on this theme and we look to the future of PIP-UK where are we headed next? (Please excuse the picture but it had to be done didn't it? the "Back to the Future" car!!)
In truth there's a million, zillion, trillion things to do! We are busy working on Fund-Raising Strategies, communication, marketing, due diligence and other activities which are needed to stand PIP-UK in good stead for the future. All of that may seem boring to some of you but we've got to get it right to make sure we reach our main goal.
Last week myself and Sam attended some courses with the FSI who are a charity who help small charities like ourselves by running workshops, training, affiliate programmes and other useful activities. We've teamed up with them on the car raffle. Costs just £2 a ticket which you can buy online. Out of that £2 we get 92% of the money for PIP-UK. So if you can please help us out and buy a ticket.
We have big plans for the next year! We will be launching a brand new website. We will be meeting up with medical teams and families who have Poland Syndrome to find out what they need most to help them. What have they learned from their experiences and how can PIP-UK make it easier next time around. We have some ideas ourselves of course, like posting about possible medical treatments to help people and families make informed choices whether to go ahead with medical procedures and which one they feel the most comfortable with.  All of which requires money so we can set these meetings up and travel to the places we need to in order to meet with people.
We will also be looking to have some guest posts and make some more friends who have Poland Syndrome or have a loved one with Poland Syndrome. We will share their experiences with you to help you understand more about the obstacles faced and the best way to overcome them.
If you know about a project, group, community or individual who you think is working in a similar way to PIP-UK then leave us a comment below or send us an e-mail. We really would love to hear from you. The more we share our knowledge the more likely we are to succeed.
We've been discussing for some time now in the charity about raising money to have medical research done into the actual cause of Poland Syndrome. At the moment the actual cause is unknown, there are some theories but nothing definite. But can you imagine if it was preventable or detectable in some way? In order to achieve this we would need to find someone willing to do the research and raise a very, very, very large sum of money and keep it rolling in. This topic has of course then led to ways to do this, such as getting a celebrity on board to support us, setting up a PIP-UK online shop and many other exciting activities.
As I said at the start a million, zillion, trillion things to do and plan. We hope you've enjoyed this weeks trip along memory lane with us. Have a fantastic weekend and enjoy the fireworks if you're off to see a display. Look out for each other and stay safe but most importantly have some fun!  See you on Monday and thanks for stopping by.