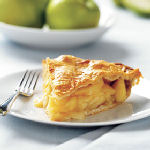 At PIP-UK we know getting the balance between work and play is all too important! So every Friday afternoon we'll break from the serious side of what we're doing and do something different. So we're asking the following question:
Should apple pie be eaten with
(a) Cream
(b) Custard
(c) Ice cream
(d) On its own
Please leave a comment below or on our Facebook page. Note e-mail addresses are not used by us to spam you it's just a unique way we can identify you. We won't give your e-mail address out to anyone else either because that's just not cool!
We really want to know if you're out there reading out posts so let us know!