EDIT: Unfortunately the organisation we were using is no longer in operation. We are searching for an alternative partner and will update this page once the details are known. – PIP-UK team
Wardrobe clear out.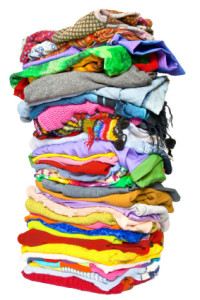 Time to sort out your wardrobe, out with the T-shirts and in with the woollies! Make some room in your wardrobe and help PIP-UK at the same time, at no cost to you at all.
I have been very brave and cleared out my wardrobe. Brave because I finally faced the truth and threw out the clothes I've been hanging onto in the hope that I will fit into them again.  I must admit it wasn't easy. T shirts, tops. trousers that I've loved and didn't want to let go. But I did it and I'm glad I did. I can't tell you how long I've been clinging onto some of them, but now  they are gone and I've raised some funds for PIP-UK. They will take any clothes in a wearable condition, shoes and all accessories.
Go on give it a go!
Its an easy way to help PIP-UK raise funds by donating your unwanted clothes. We've teamed up with
clothes for charity
because they make it so easy.   Sign up is easy just your name, address and a password, its that quick. Select PIP-UK as your chosen charity. You can the request a bag, or more if you have a large wardrobe. You will receive a letter containing a bag with a tie and a label to put inside the bag when its ready for collection. When you're ready, log back in and select your pick up date. A man with a van will then collect your bag, give you a receipt and whisk away your old clothes. You will receive an email that tells you how much your bag weighed and PIP-UK will receive the funds, easy as that.1. Sign up and request a bag.
2. Fill it up
3. Log in and select a date for a pick it up at a time that suits you. How easy is that? They will send you a bag, you put your old clothes in and they will come and collect it from your house. It couldn't be easier could it? Try it, I'm sure you will like it.
With each bag you send PIP-UK will receive a donation, funds which we can use to help more people with Poland Syndrome. Go on do it for George and everyone with Poland Syndrome.