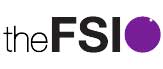 The FSI love small charities, and because of this they try to bring free training to as many small charities as possible throughout the UK through Roadshows. The next event is in Chester on October 22nd and 23rd.  There are eight courses over two days to choose from, they range from supporting and managing volunteers to building corporate relationships and lots more.
The core of the FSI's work is to build the capacity of small charities so that they can increase the services they deliver to their beneficiaries.  They know that it's difficult to find the resources to do your charity work, let alone for training so they pass on their knowledge to you for free, so your resources are spent supporting those who need them the most.
They still have places left at their Chester Roadshow so if you are part of a small charity with an income of less than 1.5 million per year, why not come along.  Our trustee's Anna and Sam will be there.