Poland Syndrome Shared Experiences Page where "A problem shared is a problem halved"
Discovering you have Poland Syndrome or that your child has Poland Syndrome can leave you full of questions. Sometimes there can be frustration towards the medical profession due to a slow diagnosis, lack of knowledge or understanding. As Poland Syndrome is so rare we frequently encounter individuals who believe they are alone and do not know about the vast world Poland Syndrome Community. Here's a few stories to get you started, we are here to help, we can introduce you to others and help you in lots of different ways. You are not alone.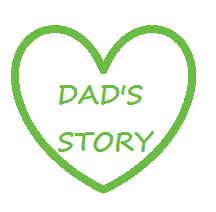 If you would like to share your own experiences you can either comment on a post or use our contact us section to e-mail us your story. Please let us know in the message that you're happy for the contents to be published and shared with others.
There are some truly inspirational videos in this section for you to browse through as well some bite size facts and stories from other people who have been through similar experiences.
We look forward to watching this section grow as time passes and hope that you will volunteer to share your own experiences to help others.