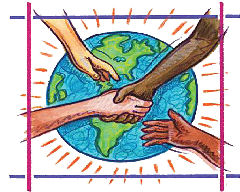 A few months ago one of our Trustee's Rach, was doing some internet research and came across Madison Foundation, an American organisation, very similar to PIP-UK. They have an area where people can connect to share their stories and ask for support. In the Poland Syndrome section, I saw a post from a mum called Hope Layman Henniger. She was looking for some advice to help with her daughter who has Poland Syndrome and wanted to connect with other girls in the USA, unfortunately the post had been there a few months and there were no replies.
I wrote to Hope to let her know that I have a son with Poland Syndrome and although I am based in the UK and couldn't help with the female specific questions, I do know about a great group that can help. I shared the link for the Poland Syndrome Support Group Facebook page and suggested to Hope that by joining the group she would be able to connect with lots of mums with daughters who have Poland Syndrome.
I was overjoyed to see a few days later that Hope had found the group, posted a question and received many replies from members of the group with lots of support, advice and connections in the USA.
It was a small thing to do, but it felt amazing to put Hope in touch with people who could answer her questions and share her experiences.  Here at PIP-UK we want to spread the word about rare syndromes, share our knowledge and experiences to support people like Hope to get the right advice when they need it most.
The Madison's Foundation website has a lot to offer and we recommend you take a look. They have a great m-Power® Rare Disease Database which gives details of 526 rare diseases and a medical glossary too.  They even have a welcome greeting video from Tom Hanks, very cool.