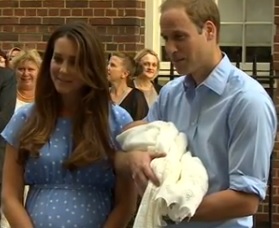 PIP-UK joins with the rest of the world to wish Kate and William congratulations! A very happy occasion.
PIP-UK wishes this new family a long life of health and happiness.
Some parents out there today, tomorrow or next week will discover their new bundle of joy has a rare syndrome: Poland Syndrome.
For those of you who are visit us for the first time today find out why we exist