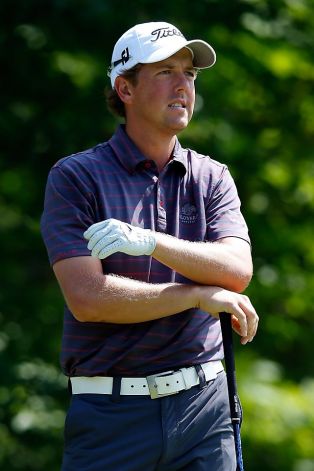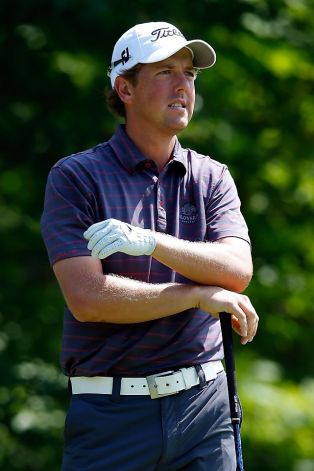 I've just read this article about Bryce Molder and wanted to share it. Another inspiring story for anyone, but with special significance for PIP-UK. This story shows again how anything is possible with a little thought and determination. The story is short and simple but contains a strong message of achievement.
Bryce Molder was born with Poland syndrome and fingers on his left hand are smaller than his right. Bruce Molder will return to CordeValle Golf Club outside San Jose next month and try to win the Frys.com Open for the second consecutive year. He will wear a nice golf shirt, with no reason to fret about landing on the "wrong" team.This offers a sharp contrast to some of Molder's sporting experiences as a kid.
He was born with Poland syndrome, a rare condition that left him with shorter fingers on his left hand, a webbed thumb and fingers on his left hand, and no left pectoral muscle. Four childhood surgeries fixed the webbing, but Molder was understandably self-conscious in his younger days.He didn't want other kids to stare at him, bare-chested, and see little more than his ribcage on his left side.
"It was weird as a kid, just because you hate being different," Molder said in a phone interview Tuesday. "You want to blend in. The worst thing was playing shirts and skins in soccer or basketball. I was scared to death of being on the skins team."
Today, at 33, he harbors few such fears. His left hand is about 20 percent smaller than his right hand, and there's some scarring from those long-ago surgeries to remove the webbing. The fingers on his left hand are between 20 and 40 percent smaller than those on his right hand.
He clearly has more strength on his right side than his left side, which shapes his swing in some ways – though he now realizes most people wouldn't notice the missing muscle if they saw him at the pool.
Molder talks about conquering his birth difference because he knows the apprehension engulfing parents of kids with Poland syndrome. The parents worry their child faces lifelong physical limitations. Molder, with more than $7 million in career earnings as a professional golfer, often meets with these families to offer encouragement.
His optimism helped him cope with his challenges, even if it wasn't always realistic.
"When I was a kid, I thought I'll just work really hard and build a (pectoral) muscle," he said. "Well, there's no muscle to build. … I was never going to win a bench press competition – I was kind of small and skinny, anyway, so I didn't care about playing football. I went toward hand-eye coordination sports."
He began playing golf at age 5, quickly thrived and gained self-confidence that way. Molder eventually became a four-time All-American at Georgia Tech, known as one of the nation's (and now one of the tour's) finest putters.
Among his memorable moments was the 60 he shot at his home course in Arkansas during college – alongside then-President Bill Clinton. Clinton also was a member of the club, and during a visit he invited Molder to join him for a round.